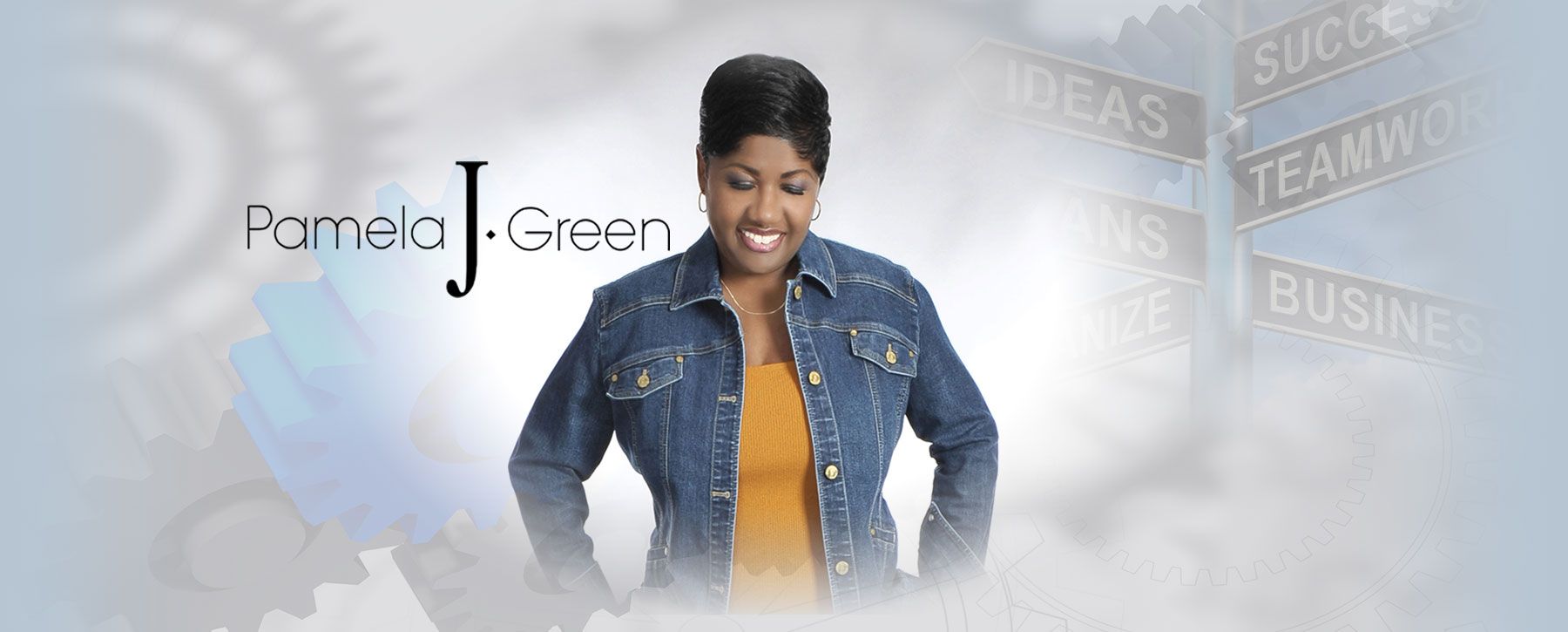 Engage Pam For Corporate
&

Keynote Speaking

"Successful people do what unsuccessful people are not willing to do. Don't wish it were easier; wish you were better." — Jim Rohn
Keynote & Workshop Speaking
Pamela J. Green is a transformational business leader, business and HR executive and keynote speaker who has presented to several thousand people worldwide. Her clients range from Fortune 100 companies like Wal-Mart to Educational Institutions like The Ohio State University and associations like the United Way and the American Society of Association Executives. Pamela's experiences at the executive level in business and HR give her unparalleled insight into best-practice human resources, employee engagement, and leadership practices. Her pragmatic, laugh-out-loud speaking style will get you the results you're looking for – impact without insult! Whether it is a keynote or a motivational speech or program, we deliver engaging, impactful messages to any size/type audience.
Management & Consulting
What is unique about our consulting programs is that coaching is an integral part of everything we do with our clients. When you hire us to address your business needs, you'll receive access to skilled and certified coaches prepared to guide the sustainability of every project.
Organization Development & Leadership Effectiveness
Everyone seems to know what to do, but not everyone knows what to do next. Pamela and her team use organization development (OD) strategies to resolve this fundamental challenge. Bring together the key stakeholders from within your organization to develop a plan that increases your overall effectiveness, efficiency, and productivity.  Benefits of a well-developed organization plan include:  
Innovation & Creativity
Collaboration
Stronger culture within the organization
Stability and longevity among high potentials and high performers
Training & Development
Every challenge is unique, and Pamela and her team are masters at helping organizations implement innovative and sustainable systems that transform their operations without requiring her help in perpetuity.
She specializes in cultivating the three leadership roles needed in every organization:
1. Leading the Company
Coping with change in the business environment is a major element in the growing emphasis on leadership! Being a visionary, able to stir up creativity and innovation while managing risk is a major paradigm shift for those in leadership today.
2. Leading Yourself
People respond to good leadership! Successful people monitor and manage their feelings so their response or reactions are appropriate and they become better pilots of their lives. They have a surer sense of how they really feel about personal and professional decisions.
3. Leading People
Effectively managing the engagement of performers leads to business success.  An effective leader needs the ability and willingness to understand the emotions, needs, and concerns of other people, pick up on emotional cues and feel comfortable socially.  If this isn't happening, then we can help.
Pamela and her team of experts design customized skill development training programs for individuals and groups that lead to improved workplace behaviors and stronger personal foundations. Regardless of whether the group or team is seeking to continue positive development and strengthening of existing relationships, or there is a distinct and identifiable issue or problem that needs to be addressed, we stand ready to provide you with the specific strategies that lead to a state of high performance.
Set An Appointment With Pam
If you prefer to speak directly with Pam about a Corporate or Keynote speaking engagement, you can also reserve some time with her below.