What People Are Saying About Us…
"I highly recommend Pam! I attended one of her seminars (The Urge to Win: Becoming a Mentally Tough Leader During a Crisis) and she was excellent — not only is she a great speaker, but I also felt very engaged — something that is not easy to do on a webinar. She was also very approachable afterward and spent some time discussing various ways to tackle a particular issue I brought up."
"I love Pam's presentations. Always a fresh perspective. She's knowledgeable, approachable, and connects well with her audience. Pam is an engaging and dynamic speaker. I feel like she's talking directly to me, giving me messages I need to hear in a way I can hear them."
"Pam is an amazing speaker. She knows how to capture the audience and delivers real strategies."
"We've had nothing but great feedback about your presentation. Our local newspaper, The Holland Sentinel, has referenced your presentation a couple of times as well. Thank you again for joining us!"

Pam's current topics include:
Leading and Communicating Through Change
Leaders navigating these challenging times must examine their approach to leading people, processes, and systems if they are to attract and retain top performers in today's performer's market.
The Keys to Effective Executive Communication
Every level of advancement calls on a different set of skills, especially communication. In fact, many leaders mistakenly believe that the way in which they communicated prior to their promotion is what will help them maintain and thrive at their new level. However, once they realize that their current way of thinking and communicating is not yielding the results they desire, they quickly come to understand a new playbook is in order.  
Compliance to Connection: Leadership that Gets Results
Leading people is easy. Connecting is complex but leads to more sustainable achievements. Learn how to make deep connections that increase followership and ownership.
Practicing Leadership Leads to Progress and Productivity
Learning to practice cognition is the key to next-level achievement. Identify strategies that will boost your confidence, capabilities, and credibility to influence sustainable change.
Cognitive Leadership: From Dysfunction to Distinction
No one wants to think they're dysfunctional. Instead focus on your individual and combined unique strengths to establish a practice framework for leadership norms that result in high-functioning leadership behaviors and executive mastery.
Negotiating:
How to
Ask for It and Get It
Negotiation is as much a skill as it is a technique. Skill is your ability to choose the right technique to ask for and get what you want. Learn the differences and how to master negotiation techniques to bring about favorable outcomes.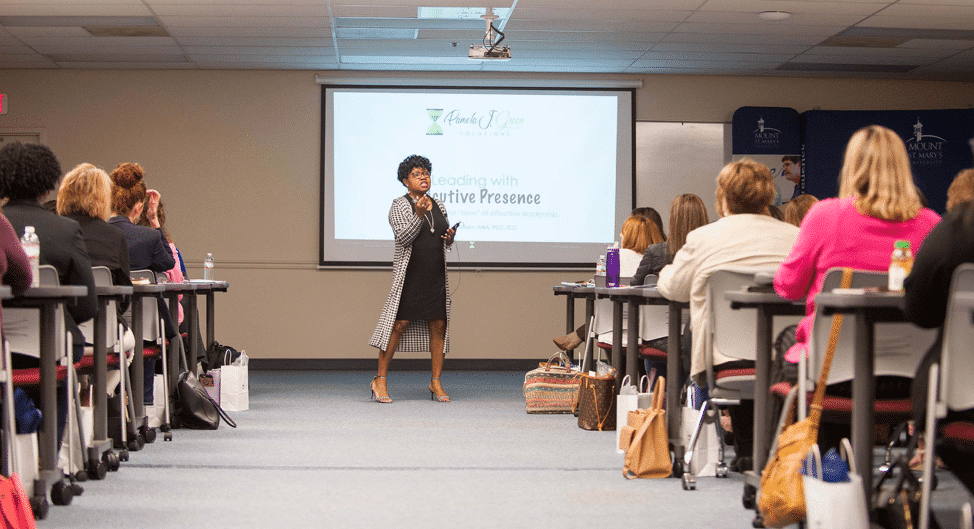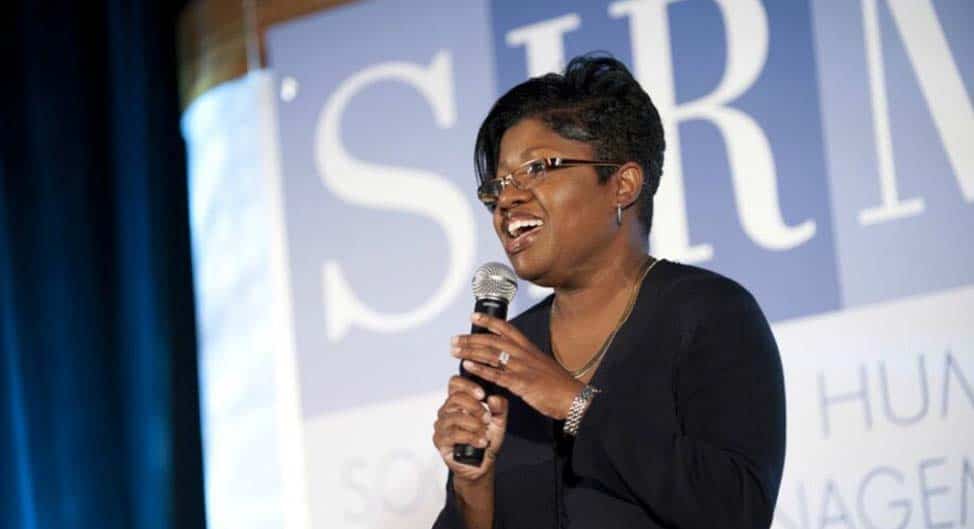 Bring Pam in to engage your audience on one of these topics or a customized topic to fit your needs. Provide your contact info and receive our Capability Statement.
We look forward to working with you!