Pamela J. Green Solutions is a comprehensive consulting, training and executive leadership firm dedicated to providing top quality service to small- and medium-sized businesses, nonprofit organizations and associations. Our belief is that a truly great leader must understand the importance of learning how to best lead themselves, as well as lead others and an organization.
Through our work, we promote transformative change that will have a lasting impact. We accomplish this by conducting in-depth analyses and assessments to get to the heart of the issue, planning for short-term and long-term success, and providing comprehensive evaluations and feedback.
Knowing that every individual and company we work with has a unique set of circumstances, we have assembled a team of experts in many fields to support our work. This allows us to specialize as needed to better suit the needs of our clients.
Pamela J. Green is a powerhouse when it comes to coaching, executive leadership, conflict resolution, and human resources. With more than 30 years of experience, you can be sure that she has seen it all, heard it all, and knows how to fix it. Pam has held many leadership roles throughout her career, from supervisor to chief executive and board chair.
Now, as the President of Pamela J. Green Solutions, LLC, Pam is a highly respected business strategist, management consultant, and executive coach. She helps leaders achieve meaningful outcomes and avoid strategic drift. She guides organizations towards their professional milestones by applying process facilitation, coaching, and team-building approaches.
As a leadership accelerator, Pamela excels at equipping executives and organizations to cultivate executive advantage. She does this by helping to effectively execute presence, train leaders on intention, and to provide sustainable organizational IMPACT. Check out her latest book: Think Like A Brand: A 7-Step Strategic Brand Plan to Increase Your Career Satisfaction and Success, available from Amazon.com and other major booksellers globally.
Along with her work, Pam enjoys traveling throughout the country, speaking on topics that range from leadership effectiveness, HR strategy, collaboration, and conflict management, to executive presence and team effectiveness.
Pam earned a Bachelor of Science Degree and her MBA from Franklin University in Columbus, Ohio. In addition to her education, Pam holds certifications as an Internal Conflict Coach (ICC), an SPHR from the Human Resource Certification Institute (HRCI) and a Professional Certified Coach (PCC) from the International Coach Federation (ICF).
Meet A Few Members of Our Team: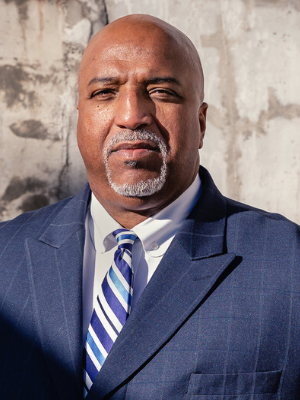 Training & Dev. Facilitator, Coach