"Success is the result of information taught and experiences that are caught. Teaching is the easy part, it's creating an atmosphere for the latter that leaders often overlook."
Here are a few of Pam's most popular talks: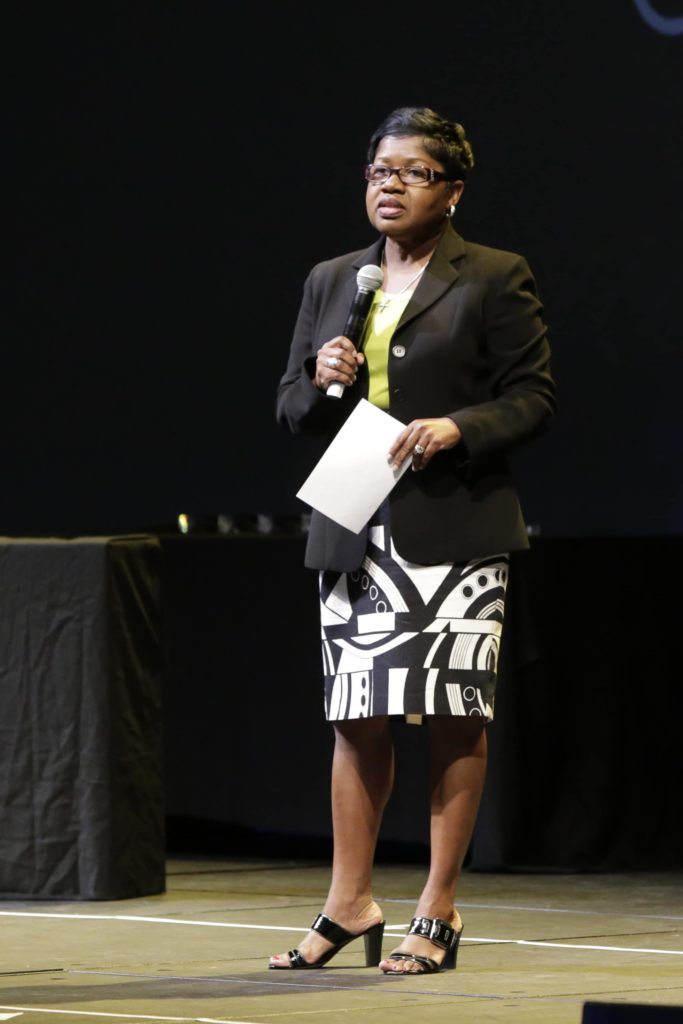 BECOMING: A Woman of Influence in a Male-Dominated Culture
The girls are back and better than ever! While we are kicking butt in mainstream media, something altogether different is still occurring behind the scenes. The struggle is very real, alive, and doing quite well in the fight for status quo by women. 
Many leaders (both male and female) have come to realize that a new playbook for business success is needed. Leaders accustomed to old school corporate politics are exchanging outdated and unproductive command and control behaviors for a greater capacity to engage one another respectfully while also inspiring performers towards a common higher level of achievement.
In this program, female and male participants will learn a new strategy for engaging one another, embracing diversity of thought, and how to respectfully express disagreement without fear of retaliation.
Help! My Team Has Fallen and Can't Get Up
Conflict occurs when one individual's world view of a situation clashes with another's, and because we're hard-wired for negativity, our conscious and subconscious minds seek to protect our world views. Left unchecked, the ability to work as a team will seem insurmountable.
If you want productivity, in-tact and cross-functional collaboration, and to ensure the organization's values and ethics are applied in even the most challenging situations, then you'll want to apply the methods outlined in this (keynote, session, workshop, program).
In today's global work environment, where social, personal and political issues invade the workplace and interfere with productivity and the achievement of organizational goals, leaders are faced with having to quickly diffuse and address heightened emotions while also maintaining a satisfactory level of productivity.
In this highly engaging program, Pam will walk you through strategies to overcome the most strenuous team challenges.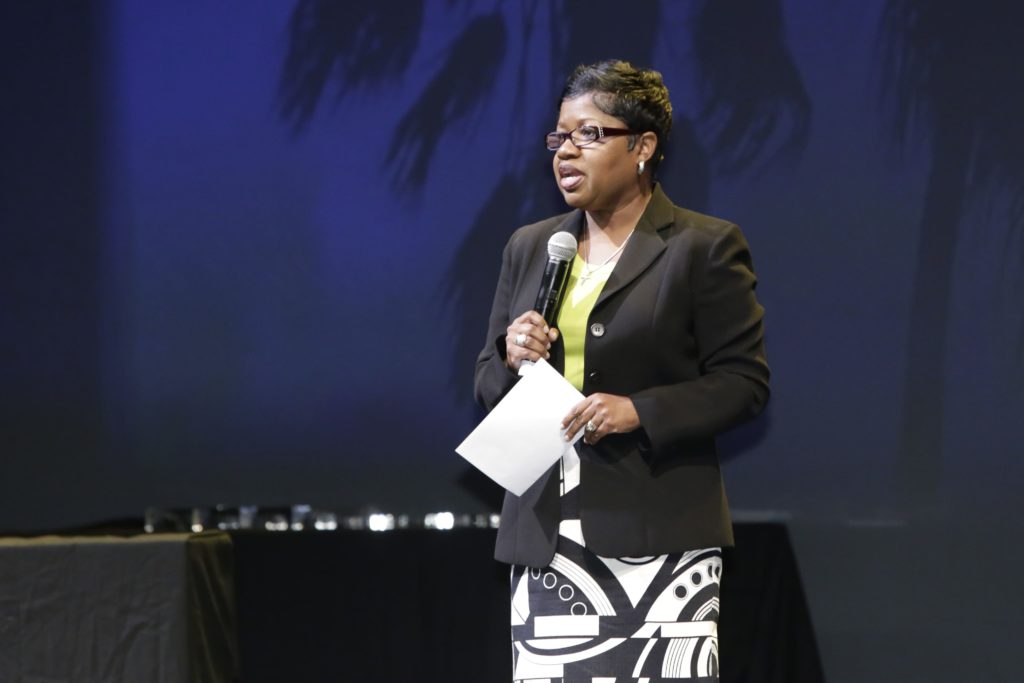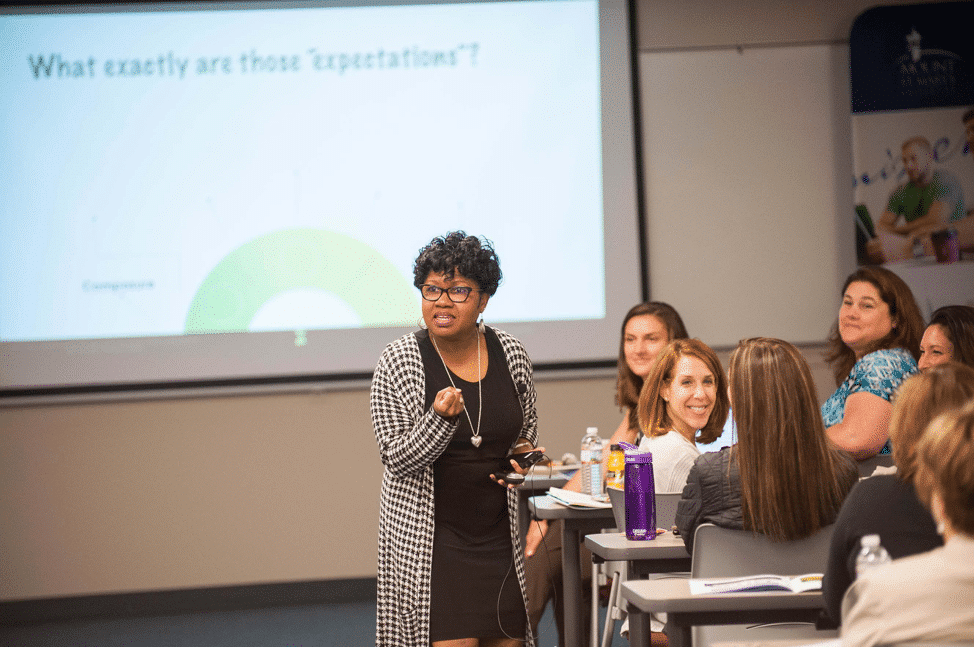 Oh, Shift! Leading through Change and Transition
Processes change. Systems change. Therefore, people must change. The challenge is that, as Peter Senge famously said, "People don't resist change [of systems and processes as much as] they resist being changed."
In a world where new information is growing faster than ever, and according to reports by Forbes, by the end of this year, "about 1.7 megabytes of new information will be created every second for every human being on the planet," how can leaders help themselves and their staff learn to go beyond the boundaries of just acquiring new information into a place of adapting to it and remaining flexible?
The emotional cycle of change is what is lost in the change process. In order to make change personally and professionally transformational and organizationally sustainable, leaders must learn key behaviors to lead themselves, others and the organization. Pam's talk will help you achieve that and much more.
The Art of Leading with Executive Presence
What is Executive Presence? How do you  develop it? And how do you use it to propel you forward in your leadership role for increased personal and organizational success? Did you know "Executive Presence" makes up 26% of what it takes to get promoted? Your Executive Presence consists of your appearance, your confidence and how you are perceived. What is your Executive Presence saying about your promotability and leadership potential?
Developing a winning executive presence with the ability to sway perception in your favor as THE leadership choice is an art.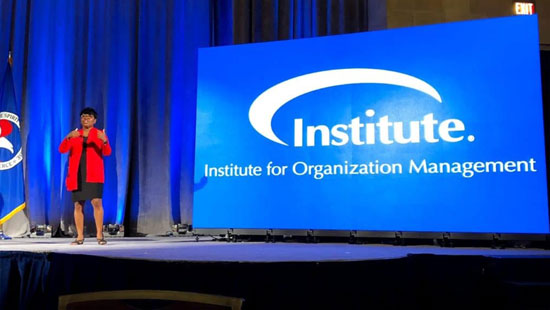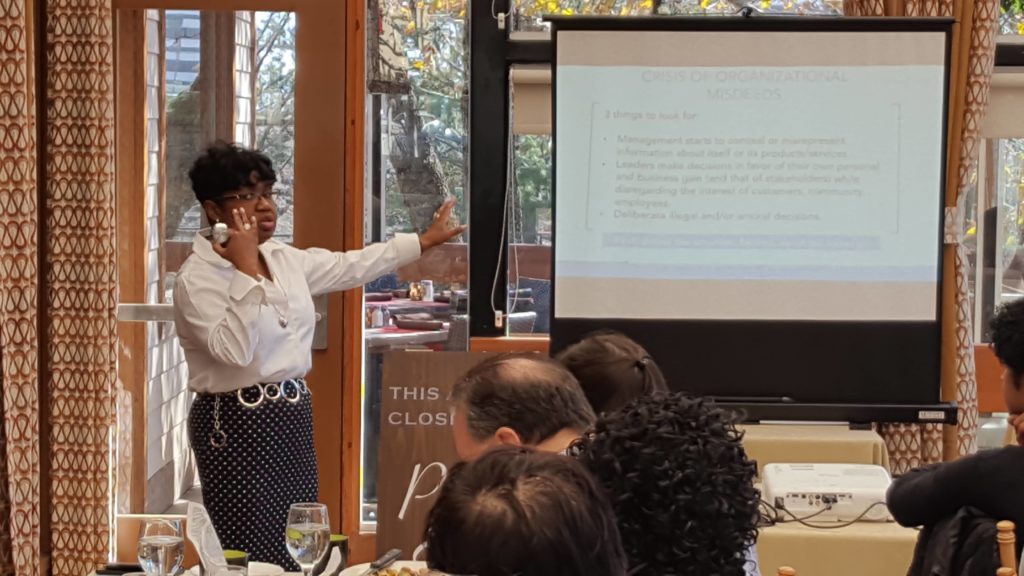 Cut the Crap Communication Strategies for Leaders
The typical manager spends 25-40% of his or her time dealing with workplace conflicts. That's one to two days of every work week.   (Washington Business Journal)
Where there are people, there will be problems; there's no avoiding it. And when these problems are not properly managed, they lead to decreased engagement, decreased productivity and low morale. In short, they suck the life out of your day and your energy level is depleted.
However, not all conflict is bad. Studies show that managed conflict can lead to significant organizational breakthroughs, but first you've got to help people cut the crap and take responsibility for solving their own challenges – so you can reclaim your time and get down to business. This is exactly what Pam's presentation is designed to help you achieve.
Mindset and the Intentional Leader
From the moment you awake, you're bombarded with demands and distractions. Everything from "what will I wear?", to family demands, to workplace requirements and obligations that include your emails, meeting requests, and responding to crisis and non-crisis situations.
Given the realities of today's 24/7 world, how does a leader sustain the right amount of focus on their goals to achieve the expected outcomes for the enterprise? What does it take to slow down and focus on how you want to be perceived in the midst of making thoughtful decisions?
Intentional leadership requires work and is the most overlooked element in professional and personal achievement strategies. Without it, even the best plans, goals, dreams and ambitions fail to make their mark.
In this presentation, Pam will walk you through the 7 actions you can adopt to expand your capacity, resulting in a more defined future.