Executive teams are unique. As the "first team" in an organization, those who report to the CEO or Executive Director are responsible for setting the vision, establishing goals to achieve that vision, and creating a culture that ensures both are communicated successfully throughout the organization.
Additionally, executive development can be highly nuanced and complex because of the different stages of awareness, development and growth. Operational transformation is more than changing tools and resources, it is about the effective practice of skills that strengthens the bench of the senior-most levels in organizations. How?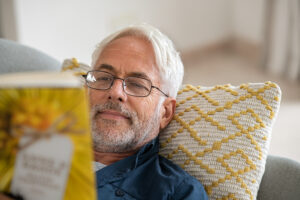 Focus less on dysfunction and more on distinctions.
Establish self and team accountabilities.
Think as a team and not as individual contributors.
Grow as a team through shared learning and coaching experiences.
When not everyone in the organization understands what is written (goals, mission, vision, values, purpose), and how it applies to them personally, drilling it in the employee through a series of unilateral communication is one of the least effective ways of leading.
Shift your focus from dysfunction to distinction in these 5 Key Areas of high performance and grow exponentially:
1. Strategy
A clear Strategy will define how we will succeed. A success strategy is one where everyone in your organization can state it in a clear, concise phrase or sentence. They know what it means to achieve a competitive advantage, what it looks like, how you're going to get there, and how each person in the organization can help.
2. Business Development
Predictability is the result of having outstanding Business Development and forecasting the future by using and understanding your actionable numbers. Where do we want to add value and zeros or achieve performance measures? 
3. People
Focusing on People brings stability. Stability is having high employee retention and engagement of the right people, with continuous team development. Allow us to help you develop the type of high-performance culture that leads to employee engagement, employee retention, and satisfaction.
4. Self/Other-Awareness
Both internal and external Awareness is required for transformation, but studies show that while most of us believe we are aware, only 10-15% actually are. We'll work with your team to create deeper learning and transformation through awareness, the beginning of change.
5. Execution
How consistent is your business Execution? By implementing and following proven processes and routines as an organization, we become consistent in the eyes of our customers and our employees, and our financials will fall into line and continue to improve our efficiencies.
6. Mission
Have you created an emotional connection with your customers, your employees, your community and others? How well does your Mission convey your values, purpose, and commitment? When you are fulfilling this discipline, you'll know because everyone will be emotionally connected and committed.
When all six areas are running well, we are adding two things: zeros to the bottom line and value. If one or more areas are low on air or flat, we are not reaching our potential, nor will we grow exponentially. To grow exponentially, your organization must be sustainable, predictable, stable, consistent, and emotionally connected through these six disciplines.
If you want to comprehend your statement of financial position, recognize when to analyze your strategy, and, above all, know what everyone in your organization can do to add value to every area of your organization, then allow us to show you where you stand and what you can do about it.
If you want to understand where you can improve your business and, more specifically, how you can achieve your performance measures, you need to engage us in our 5 Discipline Assessment process.
Let us help you boost your effectiveness through a process of assessment, development, and engagement that leads to your value on the bottom line.
What is Executive Coaching?
Executive Coaching is professional coaching with a focus on developing executive-level leadership skills — the skills needed to drive change, manage complexity, conflict, build highperforming teams, and maintain a strong personal foundation to thrive under pressure and sometimes scrutiny.
How will we work together?
We use a change management, solutions, and goals-focused approach to executive coaching because the window for achieving results for executive leaders closes much faster than with nonexecutives. This approach is one of the most effective ways of achieving quick results in a compressed amount of time.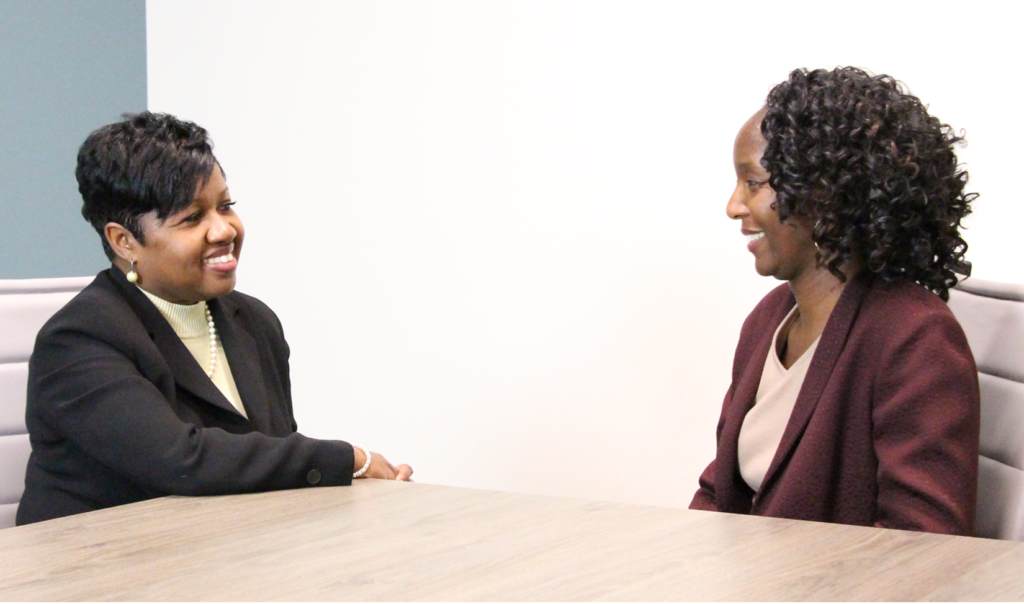 Specifically, we will:
Clarify your role and ensure it is aligned with the organization's priorities;
Discuss leading teams and creating collaborative experiences;
Identify and modify behaviors that may impede your leadership ability and executive
presence;
Uncover and address obstacles that could sabotage your success;
Explore working with difficult people and turning around difficult situations; and
Enhance your ability to manage leadership intelligence (self-awareness, your emotions,
and motivating others).
What can I expect?
Expect to be challenged respectfully. We need you to be willing to experiment with fresh approaches and be open to redesigning the parts of your brand that you are able to right now.
This will help you more easily reach your goals and successfully adopt new behaviors.
Benefits of working with an executive coach?
You'll take more, better and smarter actions because you set the goals you really want
and that are critical for your personal, professional, and business development.
Confidence to ask for and get what you want and to work through conflict, scrutiny, and
other challenges that face today's leaders.
Make better decisions for yourself, find greater satisfaction as a business leader because
your focus is clear.
What People Are Saying About Us…
"I first saw Pam on the stage as a guest speaker at a PHIRA event in Los Angeles. Instantly, I really liked her style of speaking and inspiring people. I brought Pam to my organization (Lotte Chemical) to conduct an executive leadership workshop. She coached our senior leadership team and executives and got very positive feedback with noticeable and immediate changes among them.

I've worked with many executive coaches throughout my career. There is something that sets Pam apart from others. She is authentic and pragmatic. She is not trying to lecture or talk about theories. Her stories are real and her coaching comes from real workplace experiences (and her sense of humor is a huge bonus!). I hope there will be more people who can have an opportunity to meet Pam and become a better leader, a better person."
I was seeking an executive coach as I took on new tasks within a changing role. I was referred to Pamela as she has a great reputation in the community for being the best. She provided a realistic lens on how to improve communication across various teams and leaders in programs that are growing at a rapid pace. Not only did I gain insight into how to improve communication with others but I also learned how to speak to my professional strengths. I appreciate Pam's honesty and her positive outlook on creating the work space that you want and deserve. Time spent with Pam is time well spent and I am so thankful to her for sharing her talents.
"I truly enjoyed working with Pamela Green as my executive coach. I was most impressed by her willingness to adapt her coaching strategy to what I needed. I was able to draw on her insights and coaching expertise to help me evolve as an executive association leader."
"Pam has just been a joy to work with since day one. She's helped me create realistic short-term and long-term goals and customized a plan just for me. I truly enjoyed our executive coaching sessions. Thanks so much, Pam!"
"Pam is the first person who came to mind when we needed to strengthen and even rebuild in some areas. She's strategic-minded and is able to communicate business plans and strategies to all levels."
"When I met with Pam, I was impressed with her business knowledge and specifically how HR needed to be interwoven in the work we were doing. Pam and her team helped us establish HR and leadership practices and follow protocols that would sustain us for years."
"Pam and I have known each other for years and when my organization ran into a potential roadblock, she was the first person I thought of. She listened to my challenge and coached me through the dilemma."