Welcome to the Leaders are Readers Book Club!
Let's face it, those of us who are leadership-driven need to read and I've been spending a lot of time lately reading or listening to books on leadership, business development and personal growth. Anyone who has passed me on my daily walks might wonder why I'm nodding in agreement or shouting out at no one in particular when a point hits home. 
My daily dose of literature helps me stay current with the business world, learn what's new and changing in my fields of expertise and have fresh insights to share with my clients. To encourage you and your personal growth, I'd like to invite you to a virtual book club.  I'll periodically share a book that I found valuable, as well ask my key takeaways.  I hope you'll join the discussion on LinkedIn and share your insights or questions!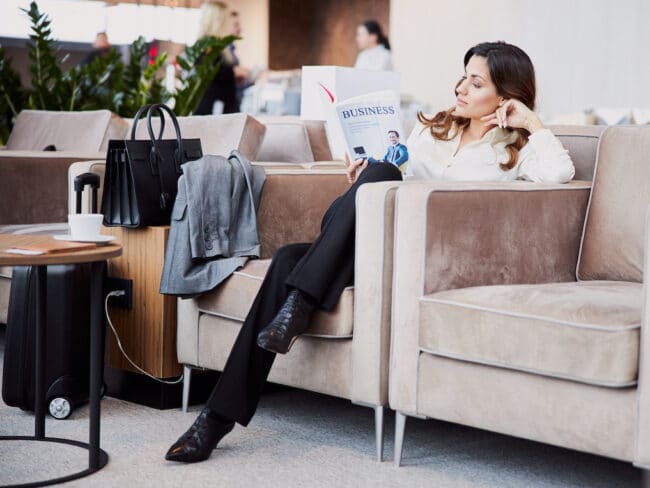 It Didn't Start With You
How Inherited Family Trauma Shapes Who We Are and How to End the Cycle
by Mark Wolynn
I'm about to help a whole lot of organizations with this one; you can thank me later. While the book focuses on how the traumas of our past might be impacting our present relationships (all of them including work relationships), it helps us understand more about who we are and why we might think and behave in the manner in which we do. What's even better about this book is that it gives you instruction on how to "end the cycle" of frustration.
I'd love to hear your successes shared in the comment section.
What are you reading and why?
The Culture Map by Erin Meyer
I can't imagine how I worked with a multi-cultural workforce without first reading this book. It's THAT good.
Like most leaders, I did the best I could. I didn't know what I didn't know, but this book helped clear up a lot of things for me and now for my clients. If you're leading a team of culturally diverse folks, you need to read this book. Period.
Let me know your thoughts in the comment section.
How To Read a Book:  The Classic guide to Intelligent Reading  by Mortimer J. Adler and Charles Van Doren
A CNN Book of the Week: "Explains not just why we should read books, but how we should read them. It's masterfully done." –Farheed Zakaria

I thought I loved reading before discovering this book. If you want to improve your reading comprehension and learn how to "judge a book by it's cover" then you'll want to read this book – and tell others. It's a classic.
Let me know what you think in the comment section.
PAM'S FALL READING LIST
Summer fun is coming to an end, but the time for learning is not. Protect and maintain your time for reading and developing even as we head into a busy fall.  Here are a few books I'd suggest for your fall reading list:
Year of Yes by Shonda Rhimes – just hearing her story in her voice…
The Art of War by Sun Tzu – yes, it's time to re-read this classic.
Girl, Wash Your Face by Rachel Hollis – the not-a-business-book business book.
Start With Why by Simon Sinek – I can't say enough about this book!
SUMMER 2021 Discussion Book
Be More Kid - How to Escape the Grown Up Trap and Live Life to the Full!

by Ed James, Mark Taylor, Nicky Taylor
ABOUT THE BOOK: Since childhood you've had all of the resources that you need to create the life that you want and over time you've simply lost touch with them. Now is the time to find them again.
With expert guidance from broadcaster and entrepreneur, Ed James and behaviour and relationship experts, Mark & Nicky Taylor, you'll rediscover your sense of purpose, reconnect with what is important to you and find out how to unlearn unhelpful habits and behaviours. Employing simple tools and techniques you can use each day, Be More Kid shows you how to:
Enjoy a meaningful and fulfilling life
Stop overthinking and build resilience in a challenging world
End the conflict of putting everyone else before your own needs
Rediscover the contentment, enthusiasm and zest for life you had as a child
If you are ready for a new approach to your happiness, relationships and your future, Be More Kid will guide you through the journey, one step at a time.
PURCHASING INFORMATION
PAM'S SUMMER READING LIST
Even as we head into summer and vacation time, I continue to read and listen to books, and I thought I'd share a few more titles for you to consider.  I found all of these valuable for my personal growth:
A Promised Land by Barack Obama
Be More Kid: How to Escape the Grown Up Trap and Live Life to the Full! by Ed James, Mark Taylor, Nicky Taylor
Caste: The Origins of Our Discontents by Isabel Wilkerson
The 4-Hour Workweek by Timothy Ferriss
The Gumbo Coalition: 10 Leadership Lessons That Help You Inspire, Unite and Achieve by Marc Morial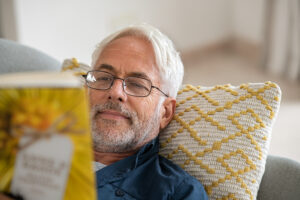 Working Successfully with Screwed Up People

by Elizabeth Brown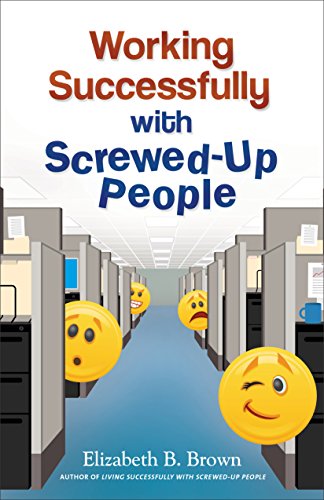 First up is a book that I just finished and absolutely loved! I can't wait to start another one by this author.
ABOUT THE BOOK: Let's face it. Some people just don't listen, don't care, and aren't willing to compromise. And you probably work with some of them. The incomprehensible supervisor. The person in the next office who chats more than works. The customer who, by the way, isn't always right. The good news is, it doesn't take two people to change a relationship in the workplace. It takes one–you! Now the bestselling author of Living Successfully with Screwed-Up People offers expert advice to help you not only get along with co-workers who get under your skin but actually succeed at work in spite of them. You'll learn how to be unflappable, imperturbable, and unflustered in every workplace situation.
PURCHASING INFORMATION
Leaders are Readers Discussion Questions forWorking Successfully with Screwed Up People

1. What was the one big "ah ha" you had while reading the book?

2. Without naming names, who did the book help you understand best/most?

3. What did you like best/least about the book?

4. What was your favorite chapter?

5. If you got the chance to ask the author one question, what would it be?