Are you an organization struggling with collaboration and conflict resolution?
Everyone seems to know what to do, but not everyone knows what to do next. Pamela and her team use organizational development (OD) strategies to resolve this fundamental challenge. Bring together the key stakeholders from within your organization to develop a plan that increases your overall effectiveness, efficiency, and productivity.  Benefits of a well-developed organization plan include:  
Innovation & Creativity
Collaboration
Stronger culture within the organization
Stability and longevity among high potentials and high performers
Pam's Top Solutions for Your Department
Metrics, Analytics, and Profitability Plan (MAPP)
30 BUSINESS/GLOBAL RECERTIFICATION CREDITS.
"HR STRATEGIC PLAN" and "HR FINANCE REPORT" included in the package.
16 total course segments
This in-depth video series course teaches you how to understand and be a part of the executive presence as a valued business leader.
We have an obsession with quick fixes to organizational challenges. To enrich and achieve our strategies, we have to stop focusing on technology and start focusing on getting people to work together.
This type of collaboration will lead to differences in opinion, ideas, and approaches and is normal. It's what we call healthy conflict. When individuals are unable or unwilling, however, to coalesce or shift their thinking for the greater good, unhealthy conflict threatens to derail your plans causing strategic drift and no leader should have to end an otherwise great year on that note.
Through conflict management and coaching strategies, we can help leaders develop strategies that eradicate power struggles and dissension to achieve strategic intent and successful collaborative efforts.
Call Pam if you:
Need an experienced facilitator to lead an important collaborative effort.
Have teams that are derailed by interpersonal conflict.
Want to learn conflict management and resolution strategies.
Would like to learn how to apply basic conflict coaching techniques to departmental/organizational interactions.
HRCCI offers resources, on-demand downloads, podcasts, webinars, Membership, HR Coach Training and more!
Mastermind Coach Training
Each of our mastermind courses has 15 seats available. Why only 15 seats?  We've learned that smaller group sizes result in a maximized learning experience.  Additional registrants will be notified and may be waitlisted for the possibility of adding a second class.
Books
Lead, Achieve and Succeed in HR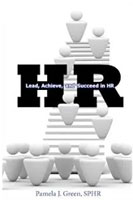 Podcasts
Visit HRCCI-U to obtain insights to and information on tools and resources that can help you enhance your professional coaching and HR careers.  You spoke and we've listened!  Our tools are customized to help you – cultivate and maintain an updated personal brand.
Community Basic HRCCI Membership
HR Recertification Credits
ICF CCE Credits
Monthly Webinars View Live or Later
Monthly Advisor Calls
Discount on Coaching and Coaching Masterminds
Corporate
&

Keynote Speaking
"Success seems to be connected with action. Successful people keep moving. They make mistakes, but they don't quit." — Conrad Hilton Bobak
If you would like to speak directly with Pam about a Corporate or Keynote speaking engagement, you can reserve some time with her below.